Northern Wyoming's Premiere Repair Garage
Your shocks, springs, struts, steering, and tires are all part of your suspension system. They all work together to keep you comfortable and in control on the road.
When it comes to suspensions and drivetrains, a problem in one area can be a symptom of a problem in another area. If your tires are wearing unevenly, it may just be your tire pressure. Heavier wear in the middle means the pressure is too high. Heavy wear on the edges means the pressure is too low. But if you notice excessive wear on just one edge, it's usually a sign that you have an alignment/suspension problem that a mechanic should handle.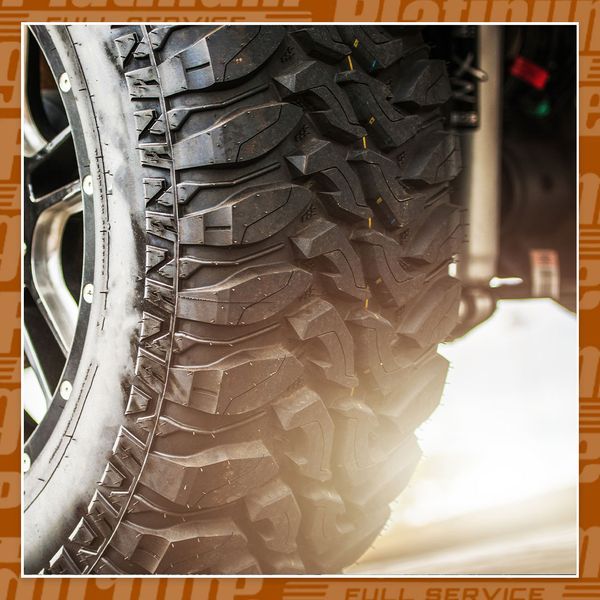 Our steering, suspension, and drivetrain repair services include:
Automatic Transmission Service

CV Boots & Joints

Differential Repair

Drive Axles

Level Ride Systems

Steering Leak Repairs

Power Steering Pump Replacement

Power Steering Service

Rack & Pinion Steering

Shocks/Struts

U-Joints

Wheel Balancing

Full Front End Repair
Steering & Suspension Repair
When to Schedule Steering & Suspension Services
For problematic drivetrain symptoms — like steering vibrations or pulling — you should have your steering and suspension systems inspected. The inspection should include: checking the power steering fluid, listening for unusual noises while the vehicle is in motion, and a visual inspection of all major suspension and drivetrain components including the shocks, struts, and springs.
The Only AAA-Approved Garage in Northern Wyoming
Platinum Garage is a locally owned and operated, full-service mechanic shop in Gillette, Wyoming. Our technicians are ASE-certified and sure to treat you and your vehicle with respect every time you come to see us. Our services reach every town or city within a 200-mile radius of our shop. We are also the only AAA-approved auto repair facility in a 100-mile radius.
Schedule Your Visit Today
Whether your check engine light is on or your car is blowing massive plumes of blue smoke, drive or tow it to Platinum Full Service Garage for car engine repair. We'll start with a thorough diagnosis, let you know what we find, and come up with a game plan to get you back on the road. Don't wait, call us now at 307-682-0092 or fill out the content form below.